Flight Simulator Experiences
Search:
---
There is no better day out than at the controls of our state of the art flight simulator.
Whether it's a treat for yourself, a Birthday or Christmas gift or you just want to say thank you to your staff for a job well done, we can offer you the perfect package.
Just follow our links to discover what would be best for your needs.
CHECK-IN FOR SIMULATOR FLIGHT
On arrival at Airavana Flight Simulators you will be greeted by one of our staff who will offer you complementary drinks and snacks whilst you wait for your flight time in our comfortable lounge. On moving into the simulator area you will be asked to present your gift certificate and show some form of photographic ID.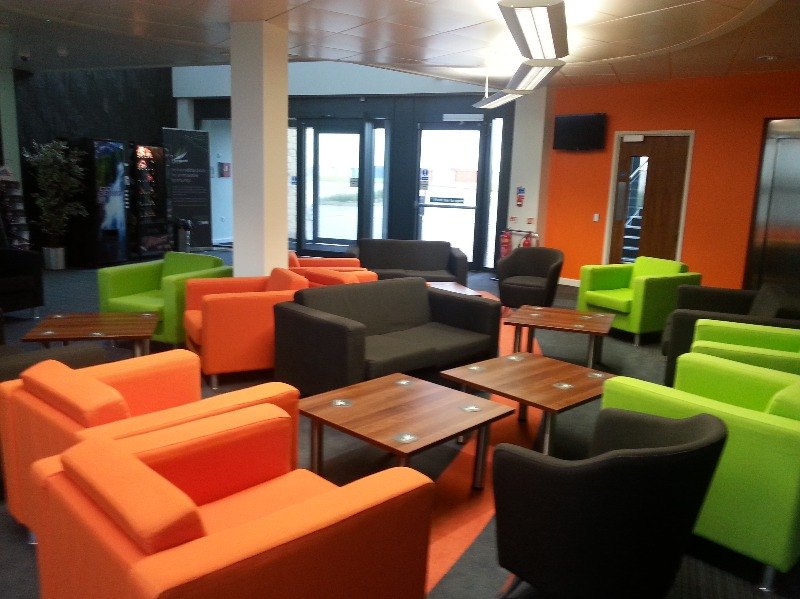 MEET YOUR FIRST OFFICER
Your Flight Instructor is your First Officer. All of our instructors are proficient at operating our Boeing 737-800 Simulator and have a high-level of customer service and instructional skills.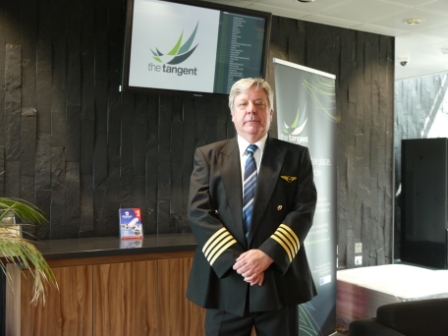 PRE-FLIGHT BRIEFING & FLIGHT PLAN
You and your passengers will be taken through a Pre-flight Briefing by your First Officer in our dedicated Briefing Area. Our staff will help you to choose your flight options including destinations. You can choose from over 24,000 airports! Your pre-flight briefing can be as simple or as detailed as you want. Remember it's your experience and we want you to enjoy it.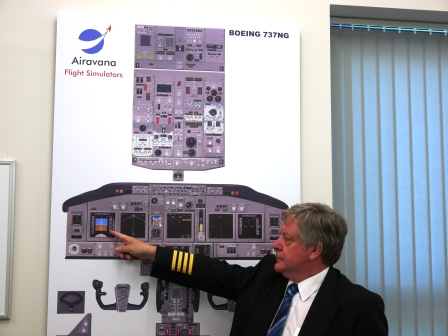 BOARDING CALL
Your First Officer will guide you and your passengers into the Flight Simulator. As the Captain, you will sit in the front left-hand seat. Your passengers will sit behind you.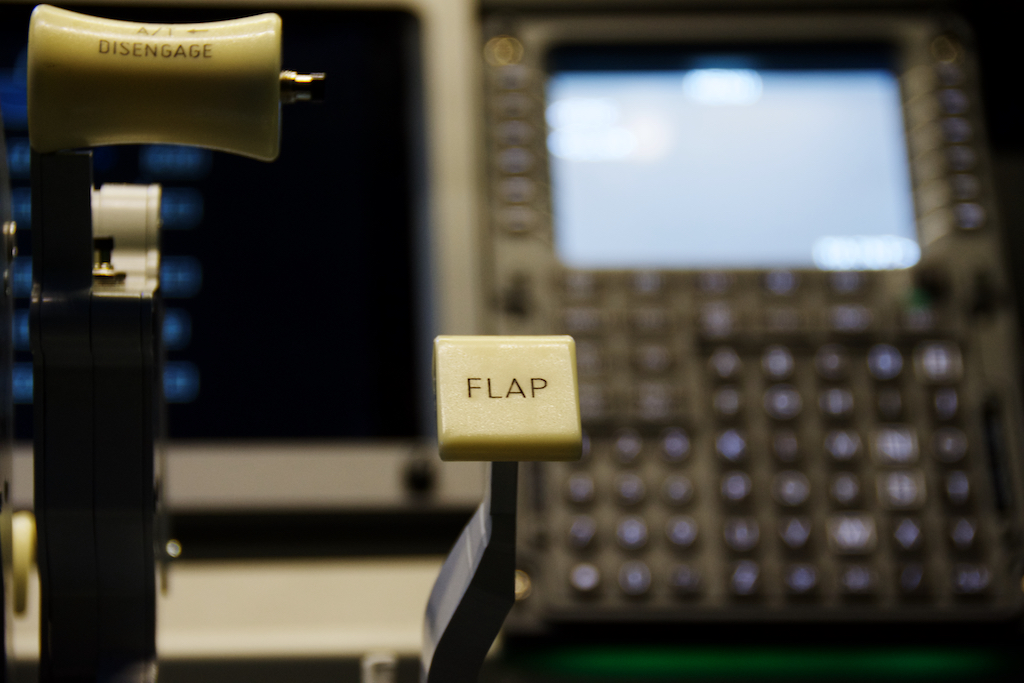 YOUR FLIGHT EXPERIENCE
Now you're in the captain's seat of a Boeing 737-800. Your First Officer will brief you on the primary flight simulator controls and instruments and then you're ready for take-off!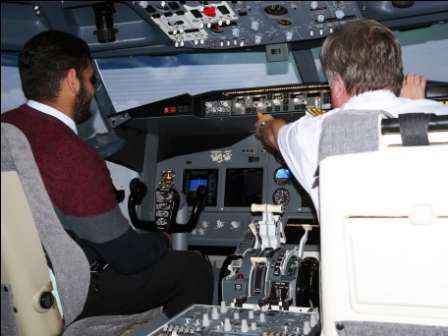 With permission from Air Traffic Control, you advance the thrust levers and your Boeing 737 hurtles down the runway. "Rotate", you pull the control column back towards you and the nose wheel lifts off the runway…You're airborne, and you can start to relax and appreciate the stunningly realistic scenery. But you don't have too much time for sightseeing; you need to manage your airspeed, maintain your altitude and watch your heading. You need to be aware of any other traffic in the area, monitor a dazzling array of screens and indicators, and complete the real-life aircraft checklists.
Your destination awaits you. Whether you've chosen your local airport, an international hub airport or a white-knuckle approach (like Hong Kong's infamous Kai Tak or Innsbruck amongst the snow-capped Austrian Alps), you must keep a cool head. Now apply your new aviator skills to land over 60 tonnes of aircraft onto the runway!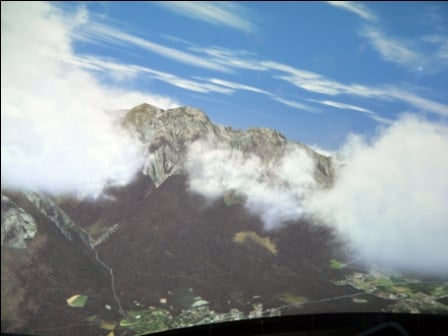 Regardless of your age, experience, or what flight you have chosen, we guarantee your flight will be unforgettable!
livepages::jquery();?>